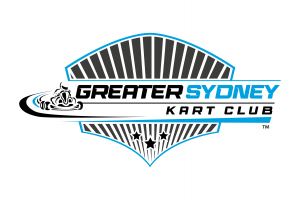 Major Announcement – $500,000 for Track Repair & Resurface in 2023!
Our club has been awarded $500,000 from the NSW Government for the repair and resurfacing of the Indy 800 Kart track! The grant is part of the  Essential Community Sport Assets Program and works will commence in the last quarter of 2023.
This redevelopment is going to allow the club to grow membership as well as to host KANSW's Girls Race Too Program later in the year.
We would like to thank the NSW Government and the Australian Government for financing this support and for Karting Australia, and particularly Amanda VanderWal, for their assistance with preparing the grant application.
We'll release more details about the work that will be undertaken in a few months time.
Our second race for 2023 on Saturday March 18 was a huge success.
Our club races are going from strength to strength and this one is our best yet. Thanks to Indy800 for preparing the grounds, with everything looking tidy, green and spectacular.
The meeting ran on schedule with time for everyone to enjoy catching up between races.
With some top-tier drivers attending, there was plenty of great racing with precision passing and competitive duelling for track position. It was good to see TWM bring a team of drivers to the track for the first time.
With a host of new drivers in TaG and TaG Restricted, it was good to see all four KA engines on track: PRD Galaxy, Vortex Rok GP, IAME X30 and Rotax EVO.
Racing across all cadet, junior and senior categories was great to watch and a credit to the drivers themselves with our Qualifying format delivering clean starts in all categories.
Congratulations to all competitors on a safe day and night of racing, and special thanks to our officials who braved the heat to help us deliver such a good day. It was great to hear praise from the paddock for Clerk of the Course Mick Harbor for managing the day with his team.
Thanks everyone for keeping cool heads during one of our hottest days this year and I'm pleased to let you know that our committee member Pam is feeling fine after cooling down at home.
Race format gets excellent feedback
Our day-night meeting format seems to be ticking all the boxes for our members with a lot of positive feedback about a mid-day start and a finish under lights, leaving Sunday free.
As we approach winter we'll reassess the meeting start times.
This meeting we also tried a different way of pit area parking, having trailers and vans park parallel to the track straight, which worked well.
2023 Calendar Update
Please note that our next meeting in May has a new date Saturday 27th.
Round 1 Saturday 4th February
Round 2 Saturday 18th March
Round 3 Saturday 27th May
Round 4 Sunday 18th June
Round 5 Saturday 9th September
Round 6 Saturday 11th November (Greater Sydney Cup)
Our calendar of events for 2023 is now available on our website or at the Karting Australia NSW website.
Introducing 4SS to Club Rounds
This round we introduced 4SS Medium and Heavy Classes into our competition and it was good to see a some karting veterans leading the way.
Invite another Racer
It's great to see our club days gaining momentum. Let's all invite another racer to our next meeting and see if we can hit 50 entries.
Bring-a-Mate
After receiving such good feedback, we will be running Bring-a-Mate at each Round so you can introduce friends and family to our karting in a friendly club environment.
Greater Sydney Cup
Our Greater Sydney Cup will be held in November to celebrate what we hope will be a great year of racing for all our club members, so start thinking about who you can invite to participate. It will be a great way to finish the 2023 race season.
Make the most of our Track
The Indy800 track is different to every other track in the Sydney region. It's technically and physically challenging for our seniors and an excellent track for our juniors to develop their skills. The tight turns help develop better racecraft than the fast flowing turns of other tracks.