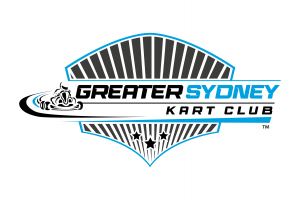 Our first race for 2023 less than two weeks away on Saturday 4th February. 
This year the Club Championship runs over six rounds, but the points will be tallied from your best five rounds, so don't miss out on our first event.
Registrations are open until midnight next Thursday 2nd February at www.karting.net.au
Car Boot Sale 
At our Saturday 4th February meeting we'll be setting aside some space for a car boot sale, so bring all those kart parts and gear that you've got sitting around and turn it into cash for the new year!
Bring a blanket or tarpaulin to spread out your gear.
Changes to Competition Weights
This year the weights of various competition categories have changed. These are summarised below.
Cadet 12 Minimum weight increased by 2kg to 110kg
KA3 Junior to use an IAME Type 3 22mm Exhaust Restrictor
KA3 Junior includes a Light, Heavy and Championship Minimum Weight
KA3 Senior Minimum weights increased by 1kg
All levels of KA2 Competition require the Driver to have a minimum of a B Grade Licence
TaG 125 Minimum weights adjusted
Maxxis Super Sport Dry Weather tyre will become available to use in 4SS and 4SS Super Competition and Social karting. Both the Vega VAH and the Maxxis Super Sport will be permitted for use in Competition once the Maxxis Super Sport become available for purchase in Australia. ETA of the Maxxis Super Sport in Australia is February/March 2023
A full summary of the Major Rule Changes can be found by clicking here.
2023 Calendar
Don't forget that our calendar of events for 2023 is now available on our website or at the Karting Australia NSW website. This year we have six race meetings on the following dates:
Round 1 Saturday 4th February
Round 2 Saturday 18th March
Round 3 Saturday 6th May
Round 4 Sunday 18th June
Round 5 Saturday 9th September
Round 6 Saturday 11th November (Greater Sydney Cup)
We've worked hard to avoid clashing with other events held in and around Sydney so you can make the most of our Club championship.
Greater Sydney Cup
Our Greater Sydney Cup will be held in November to celebrate what we hope will be a great year of racing for all our club members, so start thinking about who you can invite to participate. It will be a great way to finish the 2023 race season.
Bring-a-Mate
After receiving such good feedback through 2022, we will be running Bring-a-Mate at each Round so you can introduce friends and family to our karting in a friendly club environment.
Introducing 4SS to Club Rounds
There is growing interest amongst our members to see four-stroke introduced into our Club rounds. Around Australia 4SS is growing in popularity with large fields and great racing at events like Ultimate Club Racer.
Through 2023 we will be including 4SS Senior Classes in each round of competition. If you are interested please email [email protected]
Girls Race Too Program
Karting Australia NSW has received two grants – one for Newcastle and one for Greater Sydney – to run a Girls Race Too Program, designed for teenage females and older to go through a dedicated introduction to karting over a two-day period and a year membership with one of the clubs.
Minister for Sport Alister Henskens said the Her Sport Her Way program supports State Sporting Organisations to deliver new initiatives that turbocharge female sporting participation.
"This program is all about increasing female participation in sport, whether that's on the field or in administration, coaching or volunteer roles," Mr Henskens said.
We'll provide more details about this soon, but please consider who you might know who can participate.
Coffs Harbour joins Karting Australia

It's great to see Coffs Harbour Kart Racing Club rejoin the Karting Australia family of  clubs again. Many of our members who have been around for a while have enjoyed racing at Coffs Harbour and it's good news to hear our newer members can race there using their KA licence too.